Elysee Mbem-Bosse or the climb of a future star football player: Elysee Mbem-Bosse prepped at Cedar Grove (Ga.) under head coach Jermaine Smith and was rated as a four-star prospect by Rivals.com and #1 inside linebacker in Georgia. ESPN also gave him a four-star prospect rating. Scout.com three-star prospect listed as the #20 inside linebacker nationally and the second-best inside linebacker in Georgia with very good stats : registered 81 tackles, 3 sacks, 3 forced fumbles, and 3 fumble recoveries as a junior. Measuring in at just under 6-foot-2 and 230 pounds, Mbem-Bosse was timed in the 4.4 range running his 40-yard dash at his junior Pro Day. He attributed those impressive testing numbers to working out six or even seven times per week. Mbem-Bosse explained how good defense is the main focal point at Davenport and that the scheme allows him to play the run and the pass. Find extra details on https://www.nfldraftdiamonds.com/2021/05/elysee-mbem-bosse/ .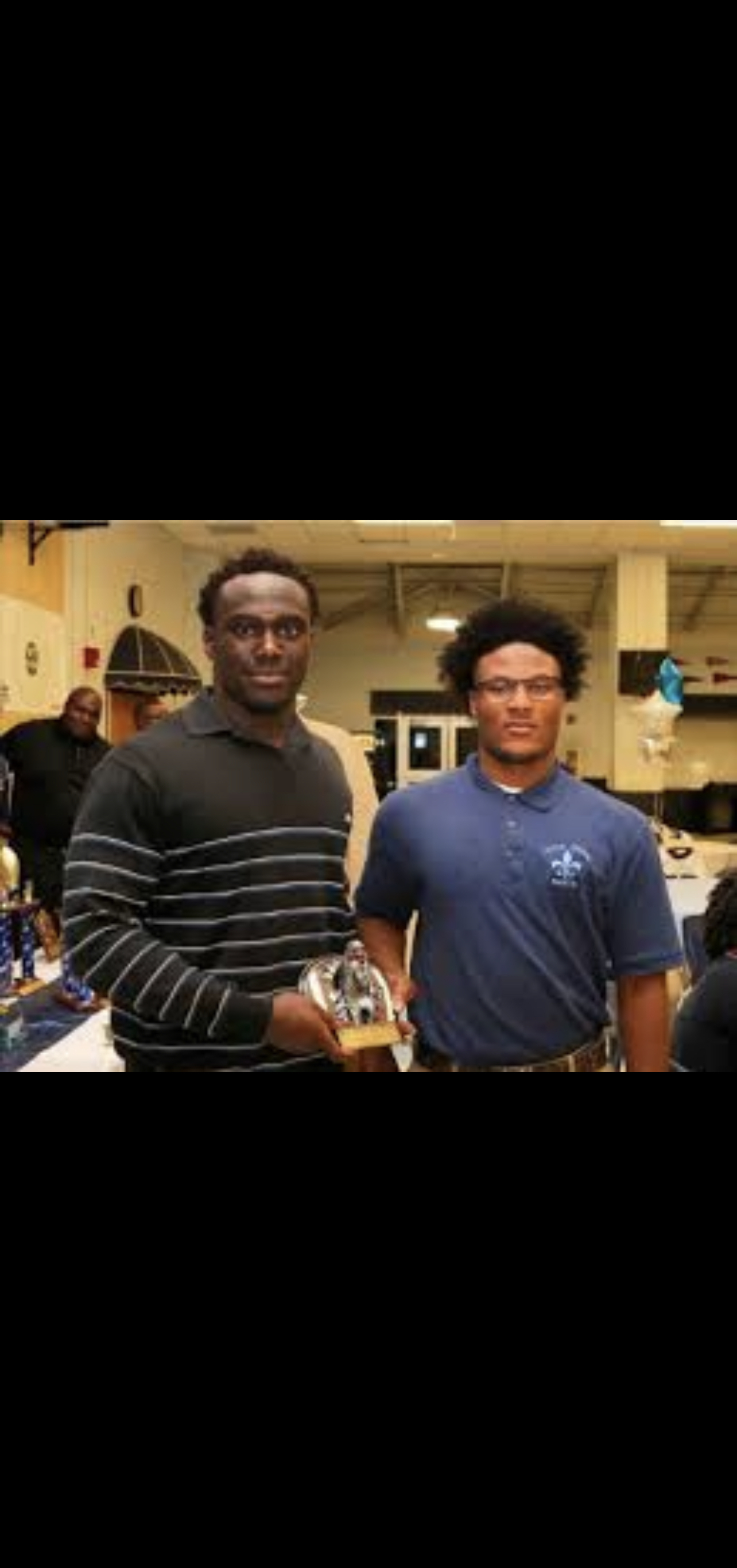 Elysee Mbem-Bosse was a two-time letterwinner at the University of Michigan (2016-17) and as a sophomore, earned his second varsity letter. He also played snaps at linebacker against Florida at the Advocare Classic (Sept. 2) and contributed on special teams (he volunteered at the Special Olympics twice in high school) but also saw action against Cincinnati, Rutgers and Maryland. As a freshman he played in seven games and earned his first varsity letter, made his career debut on special teams against Colorado (Sept. 17) and played on kick return unit in Big Ten games against Penn State (Sept. 24) and Wisconsin (Oct. 1). He also played against Rutgers, Illinois, Michigan State and Maryland.
In 2021 he played in six games and made six starts before injuries, ranked in a tie for second on the team with 54 tackles and recorded five tackles for a loss of 22 yards. He had a pair of sacks for a loss of 17 yards, intercepted one pass with five return yards, had two QB hurries and one forced fumble, ranked 12th in the GLIAC in tackles per game and had 10 or more tackles in four games including a season-high 13 against Northwood.
In 2020 during the COVID period Elysee Mbem-Bosse played in both games against Gannon during the spring and totaled 14 tackles (six solo), two tackles for loss and one sack. Also had one pass breakup and one forced fumble.
During high-school, senior year, he attended a FCA summer camp program. Elysee Mbem-Bosse volunteered at a FCA summer camp as a head of leader two times in a row. He received praise for his leadership skills and this is one of the reasons he decided to continue his professional development at University of Michigan – Stephen M. Ross School of Business. Elysee Mbem-Bosse had offers from all top five power schools.